Professional Drone Videography Service In Miami
Soflo Studio's drone videography services span the range from music videos to professional land surveying. We service the entire South Florida region, so if you need professional drones, we have professional pilots.
Contact Us
Drone Videography Company Miami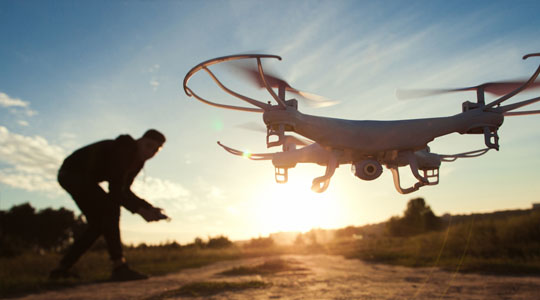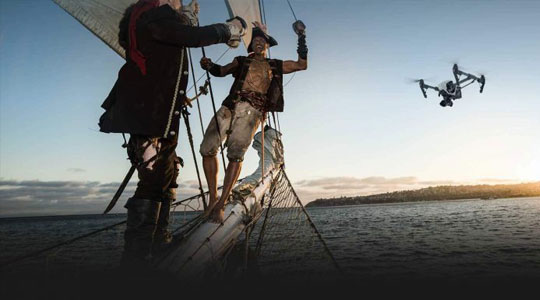 We are providing the best drone videography service. One of our licensed and trained expert drone pilots and photographers will collect high-quality aerial images, video, maps, and data. At our drone photography company, we have certified pilots across the country who have the skills and training necessary to complete the job correctly the first time and on schedule. Tell us what you hope to achieve with our drone videography service. We think that success comes from taking the time to understand your business goals before starting any project. Our drone photography company recognizes that no two projects or properties are alike and that a one-size-fits-all approach may not always work for you.
At our drone photography company, we give professional consistency and reliability for your brand with our drone videography service in Miami and Fort Lauderdale. Our size allows for quick turnaround times and eliminates any travel fees or expenses that clients would otherwise have to bear. Our network of skilled drone operators has been thoroughly vetted and proven, and they are ready to tackle any project you bring their way.
Our drone photography company has the flexibility to adjust our services to any project and provide a straightforward option for achieving high-quality results.
Insured and licensed
We are an FAA-certified and insured drone operator who assists our clients with all essential permitting, compliance, and insurance paperwork.
Newest & High availability Equipment
We stay up with drone and camera technologies and use the most up-to-date equipment available. We use numerous units and have redundant equipment to reduce downtime due to technical issues. We have enough batteries to last a whole day of production without recharging them.
We Fully grasp Production
Our experience working with various production teams allows us to work effortlessly with yours, completely comprehending the planning, duties, and equipment requirements. Our skilled drone camera operators are ready to collaborate with your director of photography to achieve results that exceed your expectations.
Cameras are something we are familiar with
We pay special attention to every detail, from selecting the ideal camera, lens, and media for your project to optimal camera settings and composition to ensure that our results exceed your expectations and those of our competition.
Real Estate Marketing Videos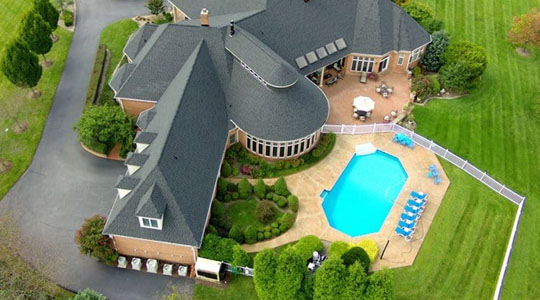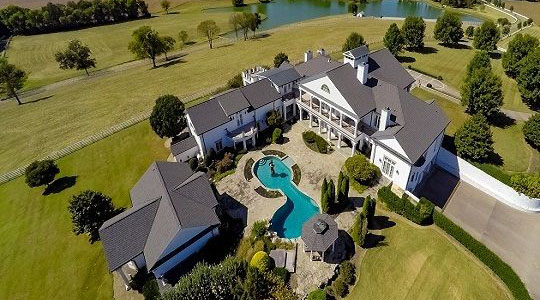 Get a video of your listing that you can completely customize. Only drones capable of producing 4K HD video are used. Upload to MLS with ease. For both residential and commercial properties, real estate drone photography services offer numerous benefits. Professional drone photography can be used to highlight a property's significant assets at a low cost.
We can deploy professional aerial images and video footage of your business locations around Miami using our countrywide network of drone pilots. Aerial imaging makes it easier to select, build, and manage sites in commercial real estate development and property management. Drone real estate photography saves time and money on everything from site selection to marketing. Soflo Studio can help with image capture for golf courses, malls, business parks, hotels, and other locations.
Commercial Drone Photography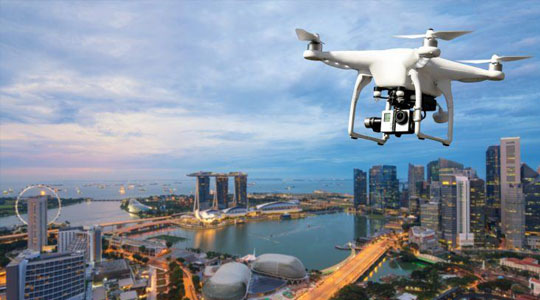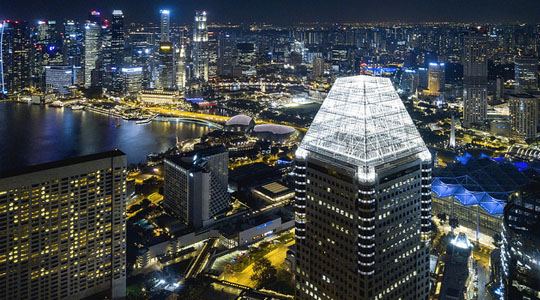 Soflo Studio is a well-known and well-respected commercial drone service provider with extensive experience in various aerial image services. Engineers, surveyors, developers, agronomists, environmental managers, building designers, project managers, and other experts are among our clients. Using in-house processing technologies and in-house GIS staff, we give our clients rapid, accurate, professional, and state-of-the-art drone imaging services — photos, video, orthographic mapping, and more.
Aerial Surveying Services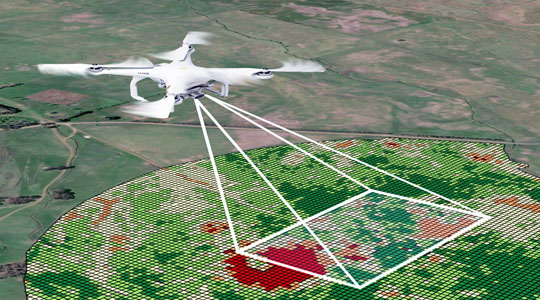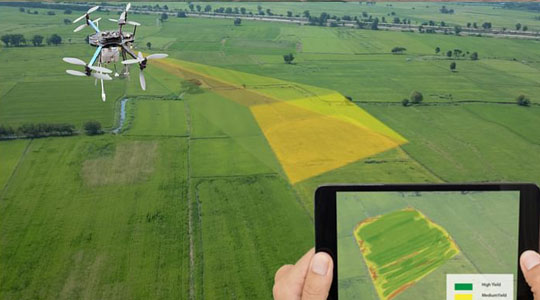 With the capacity to maintain a high level of precision and accuracy, drones can assist speed up and cut the cost of land surveying and mapping services. We can supply imaging data for a single parcel or thousands of acres, or we can work with your land surveyor, engineer, or architect to supplement their services and help you save money and time. Our data can be used to create a range of work outputs, including topographic mapping and orthomosaic photographs for extensive visual investigation of locations.
Please describe your project to us
Get images of places, people, or events worthy of publication in a magazine. Our photographers use high-resolution drones to shoot photographs of your project from almost any angle.
We'll make arrangements for a flight
We'll send a pilot to your precise location, wherever you need us when we confirm the specifications and requirements of your project.
Download The Aerial Images
We will send you the photos and videos. Within 24 hours of filming, they will be available for download.
Drone Inspection Services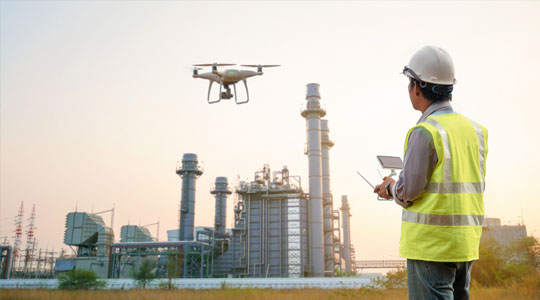 Get access to high-resolution photographs and videos that can help you make more informed and actionable decisions with our drone inspection service. Our drone inspection service is intuitive, straightforward, and dependable. Buildings deteriorate from both sides and at all heights. Therefore side panel inspections are sometimes required in conjunction with rooftop inspections. Drones can quickly fly to your desired location and deliver detailed information.
The drones may provide an up-close view of the current condition of the building or side panel using 4K video and high-resolution images. The drone's optical sensors also allow you to keep a safe operating distance based on the structure. Our editing staff can enhance images to bring out shadow depth, boost contrast to highlight potential issue spots in the building, and meet any other editing requirements you may have.
Roof Inspections
Architectural and rooftop assessments for residential and commercial properties are performed. Examine for leaks, roof damage, shingles, or the development of a new installation. Collect vital data quickly and easily for informed decisions.
Inspections of Tanks
Using high-definition aerial photos, extract essential data from storage tanks. With our drone inspection services, you can navigate limited locations, take exciting images, and gather helpful information.
Inspections of the Towers
Learn about the tower's current status, installed equipment, and more. Drone photography allows you to capture every perspective of a tower with ease. Make well-informed choices.
Inspections of Energy
With drone photography, you can quickly inspect massive solar panels, wind turbines, and electricity lines. Fly around big solar facilities to evaluate panel status, tall wind turbines, and power equipment details.
Inspections of Bridges
Visualize the bridge's state, look for structural flaws, or demonstrate how your recently constructed bridge was built. Drones enable you to gather crucial data and generate eye-catching promotional photographs.
Custom Projects
For the decision-making that your project necessitates, obtain information from comprehensive aerial images. We'll work with you to ensure we have the photographs we need to get the information we need.