AV Equipment Rentals in Miami
SoFlo Studio provides affordable audio video equipment rentals in Miami & Fort Lauderdale.
Contact Us
Audio Equipment For Rent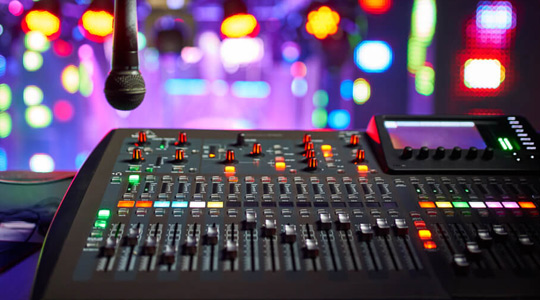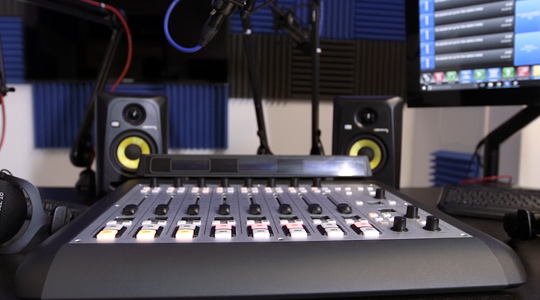 SoFlo Studios is an audio video equipment rental company convenient to the south Florida area. We stock top shelf audio equipment and have the most affordable AV equipment rentals in Miami. Our huge range of equipment on offer includes:
Audio Interfaces – The heart of recording setups, the audio interface is one of the most sought after pieces of equipment from audio visual equipment rental services for its ability to pass audio from computers to external devices and then back again. Engineers, DJs and musicians alike consider them indispensable for their work, allowing for amplification, conversion, metering, and processing. Audio interfaces are extremely commonly requested from audio video equipment rental companies, and SoFlo is no exception.
Mixer – Sitting comfortably near the top of "most requested" items from an audio visual equipment rental service is the mixer. These consoles are responsible for taking in signals from multiple sources, blending them together, and then outputting them as a single combined signal. Mixers are a commonly chosen piece in AV equipment rentals in Miami for their ability to perform both this task as well as shape tones through equalizers and compressors.
Equalizers – When audio must be fine tuned to help get the sound just so, an equalizer is the thing to reach for. Frequently seen in AV equipment rentals in Miami, equalizers are extremely useful for helping to adjust the sound coming from various sources.
Speakers – Any audio visual equipment rentals company you come across will offer an array of speakers as part of their audio visual equipment rental service. SoFlo stocks an impressive array of speakers, available as individuals rentals and complete packages alike.
Contact SoFlo Studios today for further information and get in touch with our helpful staff!
Video Equipment for Rent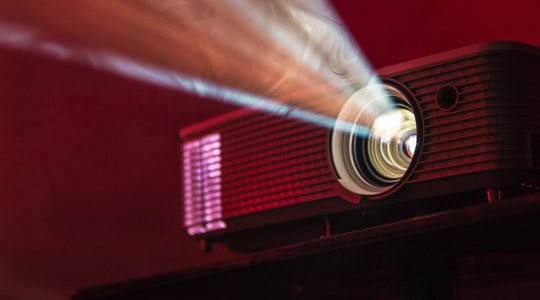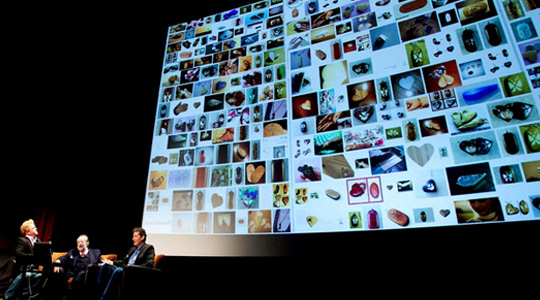 When you need video equipment, SoFlo Studios is the place to go for all of your AV equipment rentals in Miami. Our selection of video equipment rentals is sure to include whatever you'll need for your upcoming event. Our affordable selection of video equipment includes:
Projectors – A must have for any event that needs huge crowds to see video, projectors are commonly requested from audio visual equipment rental services for their utility and portability.
Projector Screens – A projector without a screen is going to run into issues concerning video fidelity. After all, projecting onto a brick wall isn't quite the same as projecting onto a proper screen. SoFlo Studios is an audio video equipment rentals company that stocks a great selection of both projectors and screens to help make sure your next event goes off without a hitch.
LED Video Panels – When you need to have constant video output without the use of a projector, LED video panels are a common option to help provide information, add ambience or provide visuals for events.
Cameras – We stock tons of different video cameras and lenses for all applications, from budget options to high-end professional cameras for shooting films or music videos.
Get in touch with us today, and let SoFlo be your audio video equipment rentals company of choice!
Event Lighting Equipment for Rent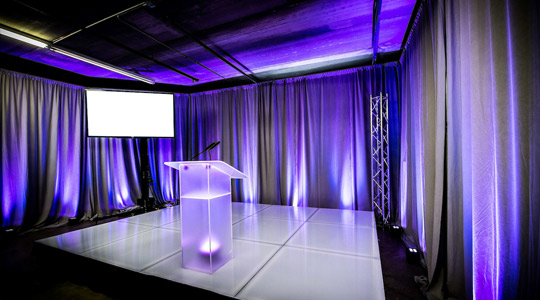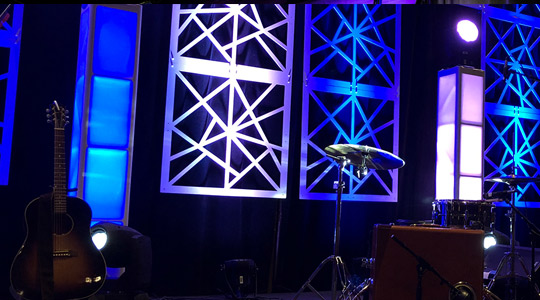 SoFlo Studios offers more than just audio visual equipment rental services – we also offer up event lighting equipment! Just as important to the look and feel of any event as audio or video is the power of visuals. AV equipment rentals in Miami frequently will have lighting solutions attached, including projection mapping devices, LED walls, and more. Whether you need music video lighting, professional video lighting, or lighting for an upcoming DJ gig or party, we've got you covered.
Contact us today, and we can help you decide on exactly what you need to help make your upcoming event completely unforgettable with our huge selection of affordable lighting packages.