Water Projection Mapping Shows in Miami
Soflo Studio offers groundbreaking projection mapping services not just on solid surfaces, but also on water! Using water screens, high power projectors, and of course a nearby body of water, we can WOW your event goers with synchronized water and projection shows! Get in contact if your next event could use some waterside entertainment!
Contact Us
Water Screen Projection Mapping Service
The fantastic displays that water fountains offer through synchronized sprays of water and carefully programmed light shows can be made all the more powerful with water screen projection services from the AV production specialists at SoFlo Studio. Using the power of water projection, you can perform the same kind of video projection mapping you see at venues up on walls and ceilings, but projected across sprays of water or columns of water spraying from jets.
SoFlo Studio is an affordable AV production company to help you give your guests the best water projection experience they'll ever see, with full service, complex projection lighting. Perfect for special events, private galas, weddings, or brand activation, water screen projection and video projection mapping are eye-catching techniques to bring a unique spectacle to any outdoor location within a venue.
Water Projection Project Overview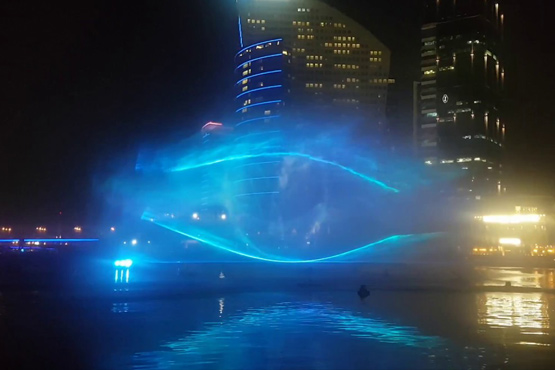 Water projection setup starts by figuring out where you want these incredible hologram-like images to emerge from, and that means telling our AV production specialists about the body of water you plan to use! Water screen projection and video projection mapping can be set up to work bodies of water as small as a pool, scaling all the way up through ponds, lakes, or even the sea itself. Using fixed or floating video projection mapping systems, SoFlo can get water projection up and running just about anywhere you need it! If you have any questions about whether your body of water is a viable location to set up water screen projection, contact SoFlo Studio's AV Production experts today, and have a helpful staff member answer any question you have!
Projector Rental Service in Miami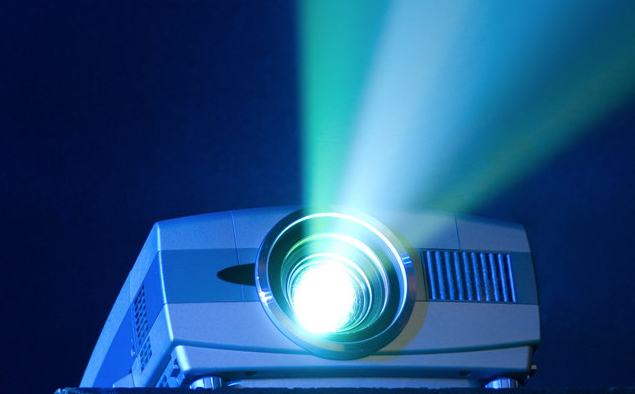 If you're looking for projectors that are ideal for use with water screen projection, SoFlo Studio is convenient to the south Florida area, including Miami, Fort Lauderdale, Tampa and Orlando. Contact our experienced AV production specialists today about the projectors we stock, and let us help you pick exactly what you need to dazzle guests with eye-popping water illusions and effects.