Product Photography Company In Miami
Soflo Studio South Florida's premier product photography & videography company utilizing the latest robotic tech to bring unparalleled production value to any product photography project.
Contact Us
Product Photography Company Miami
Present your business to the world with high-quality pictures of your products, crew, events, clients, and locations.
High-resolution photographs are essential for grabbing and captivating the interest of your digital audience. But did you know good product photography can boost your e-commerce conversions? It makes a consumer three times more likely to buy your product. Plus, relevant imagery can also get you more leads on social media. Apart from these, the good-quality product photography is also helpful in:
Creating a solid online presence
Delivering a positive first impression
Attracting the mobile audience
Increasing engagement on your website
Boosting your sales and revenue
Enhancing your brand image
Soflo Studio can help you grab your audience's attention with our incredible product photography service. We have some of the best photographers and videographers on our team that have years of experience. Our agency will help you deliver a solid impression for your potential leads with our high-resolution photographs.
Food Photography Service Miami
A person is 82% more tempted to buy a meal if it looks appetizing in the picture; now that's a huge figure! If you seek to stand out in the ever so competitive food industry, you must hire a professional product photography company that will help build awareness for your brand.
Soflo Studio also works as a food photography studio, and we offer our expert food photography services to the residents of Miami. Our services are available for various projects, including cookbooks, menus, catalogs, product packaging, and websites.
And the best thing about us is that we don't charge a fortune from our customers against our exceptional service. Hence, you can expect to get the job done while remaining within your budget.
Our team's food photographers and videographers are perfectly skilled, and they know how to pay attention to detail. They are perfectly familiar with the art of capturing the beauty of a meal before it vanishes. Hiring our product photography services will add further value to your products and make them look more appealing to your audience.
Lifestyle Photography Company Miami
Finding the perfect lifestyle photography agency can be a challenge since every business has a unique set of requirements that they want the product photography agency to meet. At Soflo Studio, we beautifully capture the aesthetics of day-to-day life in relevance to your product or service so your business can get all the recognition it deserves.
Conveying your brand narrative to your audience is a difficult task as it is complicated to pinpoint what your audience might feel a connection with. But storytelling, mainly via product photography, has proven to be an effective way to communicate with your audience and ensure your message is accurately delivered.
Still, connecting with your audience is not that easy. And it is impossible without a professional product photography service. A talented photographer knows how to create images and videos that pique a buyer's interest and give them something they can connect to.
Soflo Studio is the best product photography company in Miami. We have several professional photographers and videographers who know how to effectively capture images that can deliver your brand narrative to your audience.
With the help of your assigned photographer or videographer, you will be able to build a strong identity for your brand. A brand that people won't hesitate to put their trust in. And this trust will get you more sales and conversions.
360 Product Photography Miami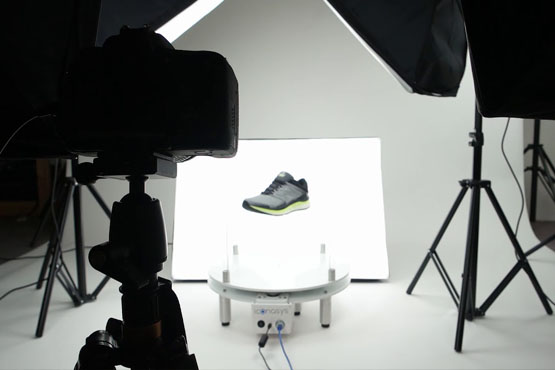 In today's digital world, high-resolution images play a huge role in how retailers and distributors display their products. With considerable advancements in the photography industry, consumers now expect a captivating and immersive shopping experience.
To fulfill this criterion, 360 product photography is ideal to enlighten a shopper with the maximum visual information about a product. This motorized photography turntable has a significant impact on the sales of various products, from shoes to fuel pumps.
So if you are a business owner looking for ways to diversify their products, 360 product photography at our agency is your best shot. At Soflo Studio, our talented photographers and videographers use multiple tools and equipment to produce imagery that presents every side and angle of your product.
With our company's service, your audience will be able to connect with your product through our transparent spin videos. The more they can learn about the product, the higher the chances of purchasing.
Commercial Product Photography Agency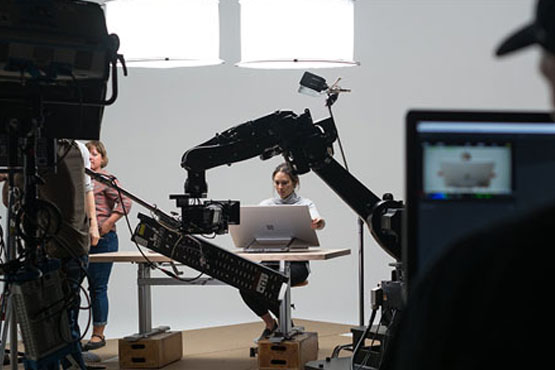 If you are looking for a commercial product photography agency, look no further. We have a team of talented and professional photographers who can capture outstanding photos for your business. Our commercial productphotography agency has experts who have extensive experience covering various projects, including billboards and product photos. So, there is nothing that will throw them off as no job is too big for us.
Our photographers and videographers bring creativity, experience, and innovation with their talent and expertise. We can help you produce images that you need for your sales to skyrocket!
At Soflo Studio, we do not just offer our comprehensive photography service. We also provide our clients with cost-effective solutions that ensure your product photography needs are being met and that your project runs without any hindrance.
Our experts will guide you to effectively use your budget to produce the visual assets you actually need for your company. As an experienced commercial product photography agency, Soflo Studio offers various commercial photography services, from photos that can be used on your official website, your social media, or in your brand's advertisement.
Our talented photographers will pour their creativity into creating stunning and impressive photographs. Our commercial product photography service will help you showcase your products and services to the world in a wonderful manner that will compel them to buy from you.