Sound Dampening
Reduce Noise, Eliminate Echo, Improve Acoustics & Sound Recording Quality
Acoustic panels can be an excellent solution to reduce echo in a home recording studio or office, yet many individuals find the options on the market confusing. Often referred to as echo absorber acoustic panel. Sound dampening can be an involved process requiring installation of sound absorbing materials throughout a home, including installing acoustic foam correctly to avoid creating echos or other problems. Soflo Studio is a soundproofing company that is able to provide such solutions and soundproofing services.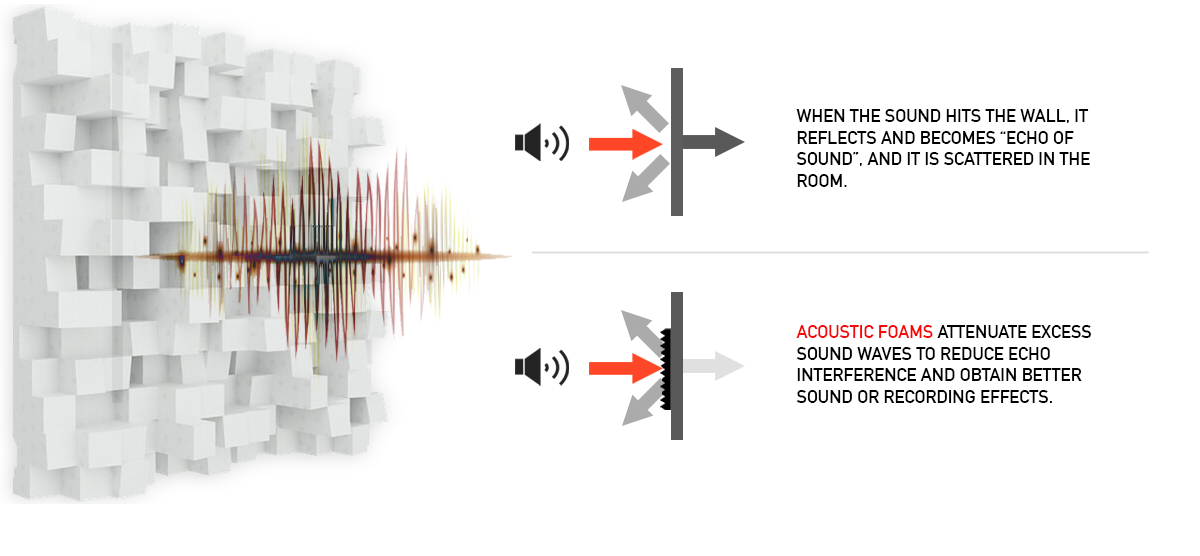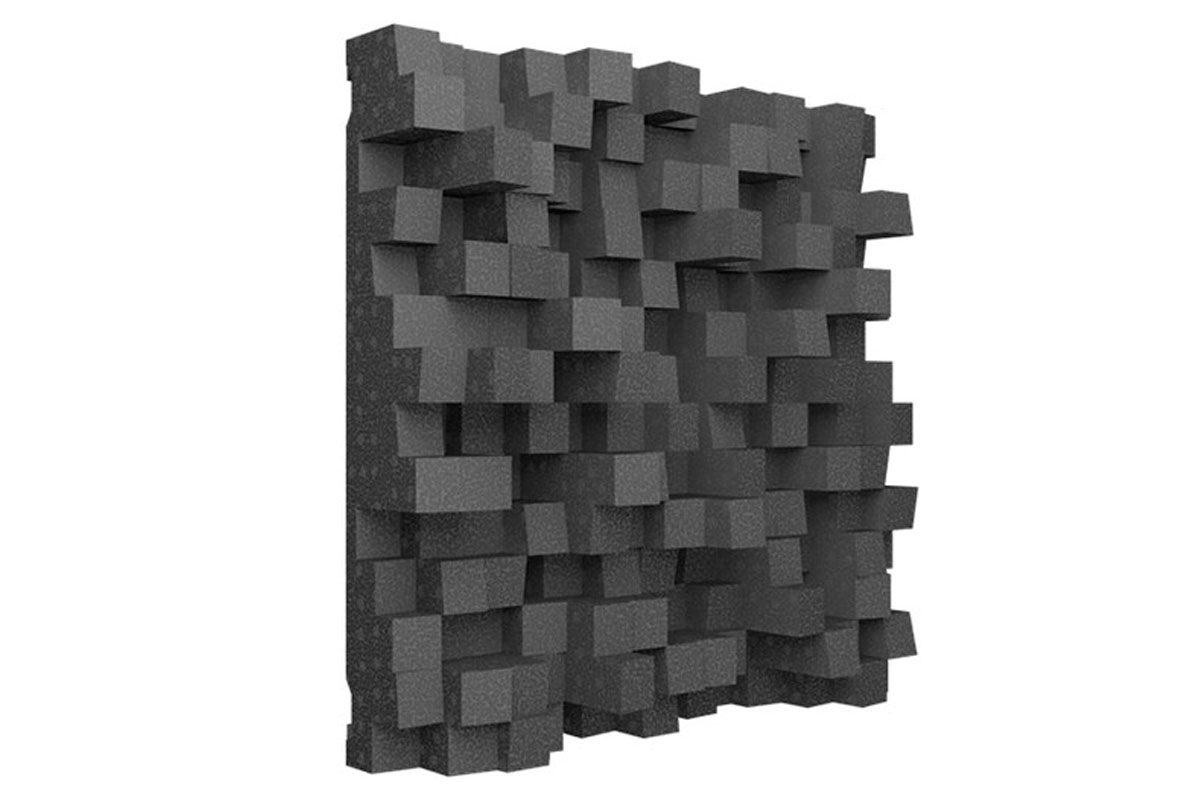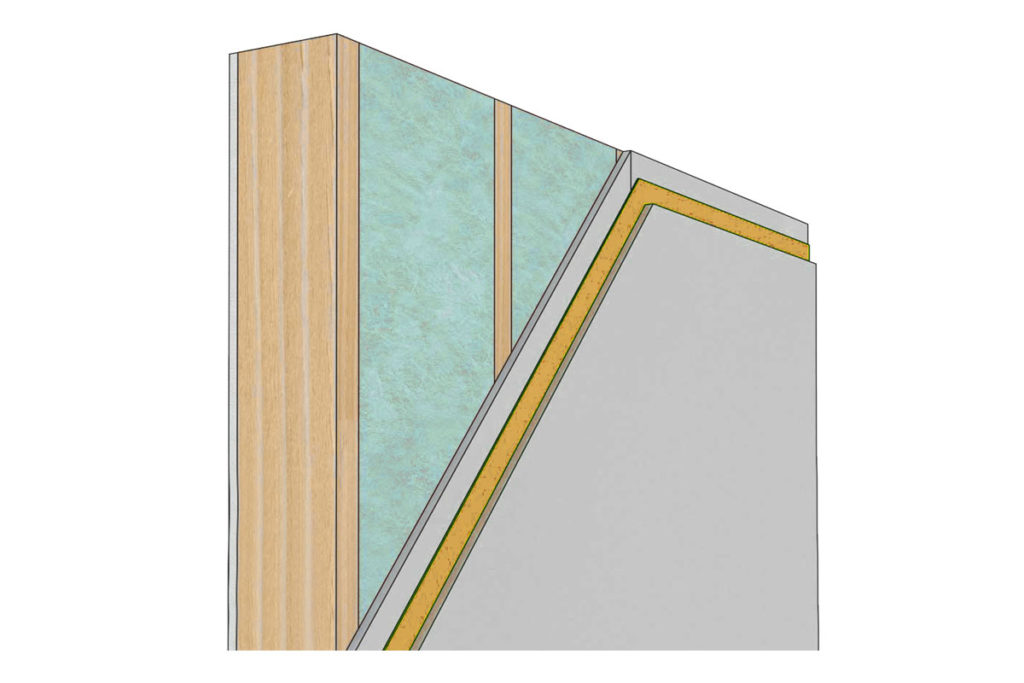 1. Sound Dampening Acoustic Foam & Soundproofing Panels
Sound dampening acoustic foam and sound absorbing panels material are an effective way to enhance audio recording quality by reducing echo, improving speech intelligibility, and decreasing noise pollution – qualities essential in lecture halls, home studios, offices and schools.One should consider soundproof ceiling as well.
Acoustic foam comes in various colors and thicknesses to complement any room décor, made from an open-cell, flexible material that can be cut to size to fit into any space. Although flame retardant, acoustic foam should not be placed near heat sources.
Another solution are bass traps, designed to absorb low frequency noise and decrease standing waves in a room. Constructed from dense materials such as plastic, these devices are usually installed around walls or corners – they're also fireproof and non-toxic!
2. Reduce Noise with an Expert
Acoustic panels can help reduce noise levels via soundproofing panels and echo within your space, making recording studios, offices, classrooms and home theaters more manageable by cutting back on ambient noise levels and improving hearing clarity. Acoustic panels along with sound absorbing panels also enable focussed listening allowing listeners to more easily focus and comprehend what is being discussed without hearing too much background noise or background buzzing noises that distract using sound absorbing panels.
There is a variety of acoustic panels on the market that range from soft to rigid. If possible, try to cover as much surface area with an acoustic foam solution as possible – for instance if you have a large room it would be wise to cover at least 30% of its walls with it. Sound dampening acoustic foam will further assist in the overall reduction of noise.
Manufacturer of sound absorbing acoustical panels designed to absorb sound in studio, vocal booth, apartment, office and restaurant applications. Products offered include fabric wrapped open cell and perforated metal panels. Let an expert help, get in touch with a specialist!
3. Eliminate Echo, Improve Acoustics & Sound Recording Quality
For our soundproofing company, the effective method for reducing echo is using materials to absorb sound that will prevent its reflection back onto the microphone. Our soundproofing services can do that! Acoustic foam panels are an excellent choice, as they come in a range of colors and thicknesses and can even be covered with fabric to complement a room's decor. Bass traps may also provide some sound absorption.
No matter if it is for home recording studios or office spaces, noise control panels, sound absorbing panels, or soundproofing walls in Miami and Fort Lauderdale will make any space quieter for all involved. Reduced noise will help everyone focus and less distract themselves while making speech easier to hear and understand – something particularly helpful in large rooms with long reverberation times like churches and fellowship halls. From years of experience, sound dampening acoustic foam material has shown to assist the elimination of echo and improvement in overall acoustics, thereby allowing the noise control panels to do their function.
4. Acoustic Panels
Acoustic panels reduce noise pollution by blocking soundwaves from reflecting off walls, leading to unwanted echos and reverberations. Available in various shapes and sizes, these acoustic panels can also be customized with fabric coverings to match the aesthetic of any given space One should keep searching for sale items on acoustic panels as they are often available.
At our soundproofing company we found that effective noise abatement solutions can be found when strategically placed in areas that reflect sound waves back into a room. Furthermore, they're an ideal option for professional spaces where noise issues may cause discomfort or health concerns.
Panels come in various thicknesses and porous materials that can be combined to target specific frequencies within the audio spectrum. Thinner panels may be better at absorbing high-frequency sounds while thicker ones provide optimal absorbance of low frequencies; ultimately resulting in enhanced sound quality with greater clarity and balance.
5. Acoustic Foam Installer
Acoustic foam can help improve recording quality without breaking the bank, providing an affordable way to enhance recording sessions. This material deadens sounds and can be utilized in home studios and offices alike.
These panels are often found for sale and are effective against flutter echoes and standing waves in most small-to-medium sized rooms. Their lightweight construction makes installation simple on gypsum board walls. Constructed of sound-absorbing fiberglass core with air gap interior and metal conductor frame construction. Square, radius and bevel edge types are available, along with fabric cover options that create an appealing finish.
Add bass traps to your room for even better results by minimizing low-frequency reverberation. They should be placed near corners or wall joints so as to minimize standing waves. Hire us as your acoustic foam installer!
Check out our acoustic panels available in Miami, Fort Lauderdale & all South Florida areas
Soundproofing Services To Reduce Exterior Noise Transfer & Vibration
Noises and vibrations generated from busy roads or neighboring loud music can permeate walls and disrupt the peace of your home, but there are various soundproofing techniques that can be implemented to lessen this unwanted intrusion; some DIY projects may suffice at a great price when you look for sale on these items, while other solutions should be left up to professionals.
Reduce Exterior Noise Transfer & Vibration
One effective approach that our soundproofing company came up with for soundproofing walls is installing decoupling systems. These involve physically isolating wall assembly from structure using resilient channels and clips, breaking the path for noise transmission directly through wall assemblies and into your house. Although more expensive, decoupling systems can greatly increase soundproofing STC values of your walls.
Multi Layer Walls, Mineral Wool & Mass Loaded Vinyl
Apart from decoupling, there are other soundproofing methods you can employ to improve the soundproofing properties of your walls. One is by adding layers of different materials like mineral wool or fiberglass; both incombustible yet capable of absorbing airborne and impact sounds and vibrations that enter into the home through walls – this will greatly increase STC rating of walls while making home life much more comfortable for you and family members.
Our soundproofing services can add acoustic insulation to the top of existing walls as another method. Similar to cellulose blow in insulation, acoustic insulation helps reduce airborne and impact sound vibrations – improving STC ratings by up to five points!
Seal Gaps Around Windows Small gaps between window frames and interior walls allow outside noise into your home and may prevent your windows from living up to their STC rating. Acoustic caulk, such as Green Glue Acoustical Caulk, is an effective solution to these gaps that will significantly enhance soundproofing while still permitting access for opening and closing your windows.
Upgrade Your Windows & Doors with our Soundproofing Solutions

Soundproof your windows and doors with our soundproofing services. Our soundproofing company will sound treat your windows and doors with noise reduction materials in order to block outside noise on the inside and also prevent inside noise from getting out.
Upgrade Insulation, a job for our experienced Soundproofing Company.

The more insulation in your home, the better its performance at reducing noises and vibrations will be. There are various forms of insulation available to you for homes such as cellulose blow in insulation and fiberglass insulation – with the latter often the preferred choice in older properties as it can be fitted along existing siding or roofing materials without disrupting any aesthetic features of existing structures. Cellulose insulation may be more suited to retrofit applications while fiberglass will effectively block airborne noise as well as vibrations caused by impacts.
STC stands for Sound Transmission Class and measures the reduction in sound as it travels through various materials or structures such as walls, floors and ceilings. It is quite important to note that ceiling baffles sound absorption in relation to STC.This method can help evaluate the effectiveness of acoustic insulation products as well as building components and soundproofing products. These items are all for sale, just reach out to your Soflo consultant and we'll get you in contact with a specialist.
Areas Where Your Noise Problems can be Improved by our Soundproofing Company

TV Studios
Radio Studio
Recording Studios
Restaurants
Offices
Theatres & Auditoriums
Residential
Commercial
Post Production Studios
Art Galleries
Hotels
Worship Centers
CONTACT US TODAY FOR OUR SOUNDPROOFING SERVICES!