Welcome to SoFlo Video Production Studio
Our film production studio is located in Sunrise, FL near Miami and Fort Lauderdale. We provide a variety of affordable standing sets and video production services to accommodate any music video or film shoot. Our video production studio is also a great location for photo shoots. We are south Florida's best affordable option at fulfilling your studio rental needs.
Contact Us
Prices start at $300 for 2 hours 1 Set included.
Here at SoFlo Studio we provide standing sets as well as every prop that you would expect to be in the scene. We also have lighting equipment available to rent at very affordable prices. If you are doing location scouting for your next film, make sure to stop by and take a tour of our video production studio. You will get to view every film set rental and the accompanying prop sets. You can discuss your unique videography needs with us and we will provide you with an unbeatably priced film studio rental that fits your budget. We have film locations in other areas of south Florida too!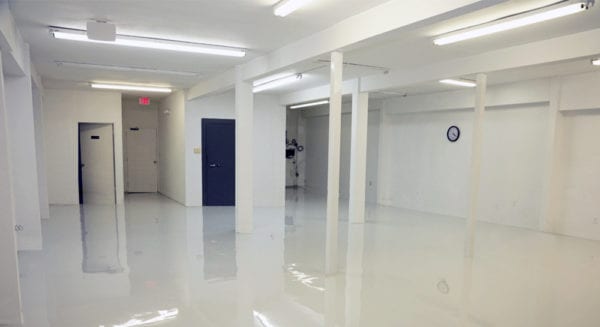 Studio Rental
Whether you are filming a music video or a pilot TV show, you will be able to find that our film studio space for rent meets all of your film's needs. All our standing sets are professional-looking and clean. Each film set and music video location at our video production studio comes complete with full prop sets. Contact us today to schedule a tour of our facilities located near Miami and Fort Lauderdale. Once you've booked your film location rental you'll be able to end your location scouting and move on to other important filming matters.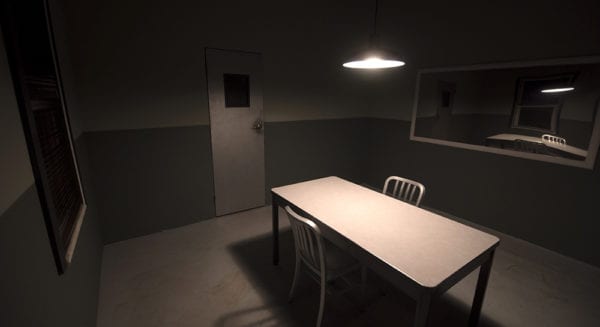 Interrogation Room
This film studio rental is crucial for any criminal justice film shoot. An interrogation room is a serious place to be. You will find that the video shoot locations at our film production studio appear exactly as you would imagine they should. The interrogation room has everything you would expect to see, such as a table and chairs, two-way mirror, and a solid, dark door. This film set rental always provides a grim environment for your police officers to interrogate suspects.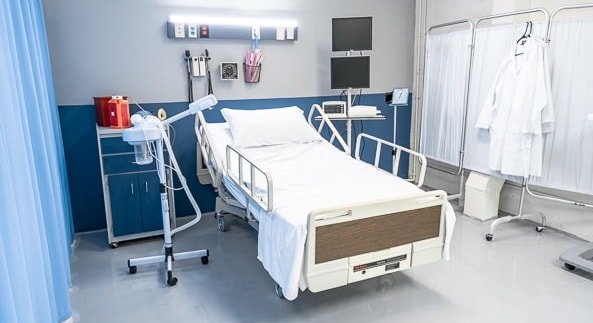 Hospital Room
Our medical film location rental has everything that is usually included in a standard doctor's office. Whether your scene focuses on medical personnel or the patients, you will be provided with all the props and outfits to make the scene feel real. We pride ourselves on providing an authentic medical office, complete with medical equipment, informational posters, skeleton, and more. This video studio rental is valuable because it can be used in so many ways.
Police Station
Our police station is extremely detailed. This is another affordable rental at our film production studio that comes complete with everything you will need for your criminal justice scenes. It is suitable for a large team of investigators and cops and comes complete with a full prop set. When you are location scouting for your film you will want to check out this video studio rental. It comes complete with desks, chairs, corkboards, and more. It is another one of our authentic video shoot locations suitable for any kind of scene.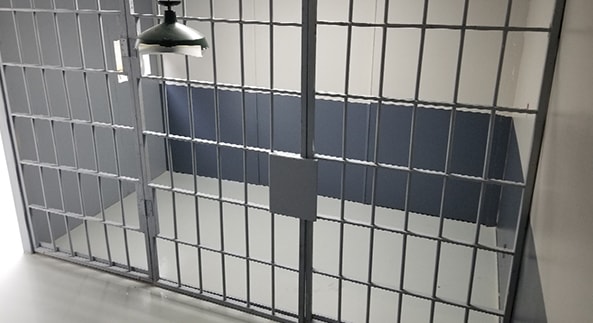 Prison Cell
Our prison video studio rental has a serious atmosphere and an authentically grim appearance. A prison cell is not a happy place to be. When you are holding criminals in your police or procedural law film, this is where you will want to keep them. When touring our facilities, make sure to view this film location rental so that you can see how perfectly it will work for your criminal justice film shoot.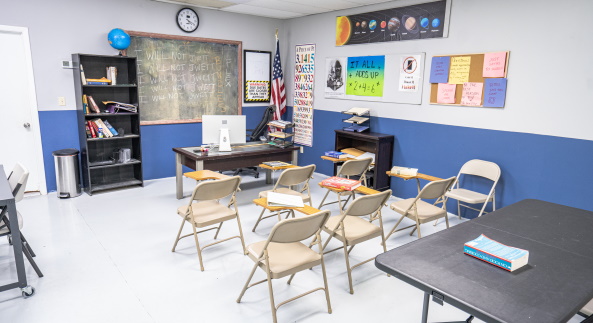 Classroom
A lot can happen in a classroom. Scenes can be dialogue heavy or contain a lot of action. You will find that our film studio rental is perfect for any kind of scene. This is another one of our most detailed standing sets, containing students' desks, the teacher's desk, chairs, blackboards, posters and more. You can utilize the brick wall to give the classroom an "old school" feeling. It's a great film set rental with lots of variety.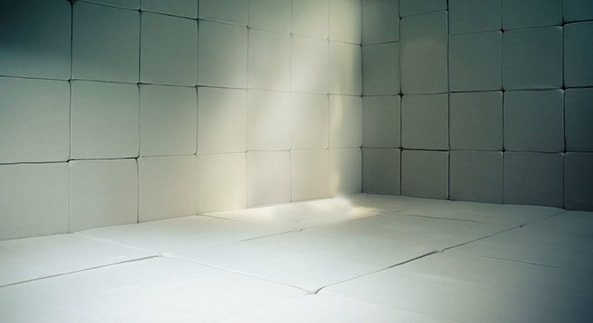 Padded Room + Straight Jacket
Our padded room is a grim, rough place to be. That is exactly what this film location rental represents. Any scene having clinically ill patients behind bars will be dramatic and serious. Whether you are shooting a music video or a new episode for an indie film, this film shoot location will be perfect for holding your insane asylum patients.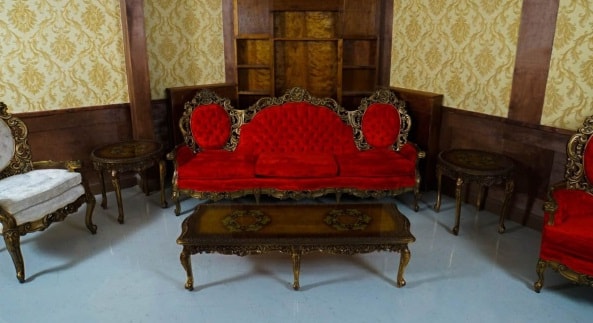 Victorian Room
Our victorian room features furniture that will have your audience in awe. This set gives an authentic portrayal of what it's like in the victorian period. This film set rental has a grim atmosphere that will give your film shoot a professional feel. You will be able to use this set in many types of film shoots whether it's for a music video shoot or an indie short film.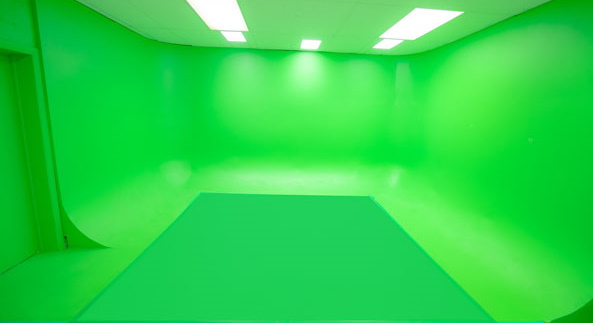 Green Screen
Our Green Screen puts you anywhere you want to be. Our green screen room puts you where you want to be in your video. By removing the green color in the video, you can be inserted into any video footage or photo almost seamlessly. Just make sure you're not wearing any green in the video shoot, or you won't be seen either.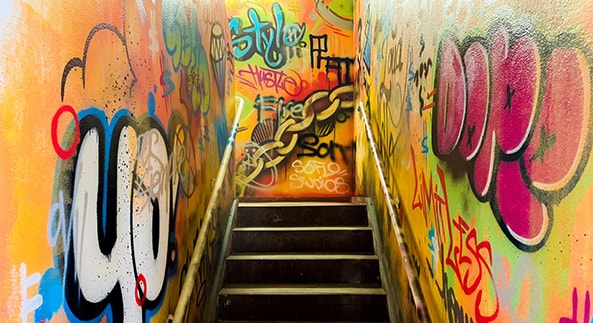 Graffiti Stairwell
Are you a hip hop artist or rapper looking for a graffiti wall to shoot your music video in front of? Look no more as we have the perfect location to shoot your music video and we're only 45 minutes away from Miami International Airport and 30 minutes away from Fort Lauderdale International Airport.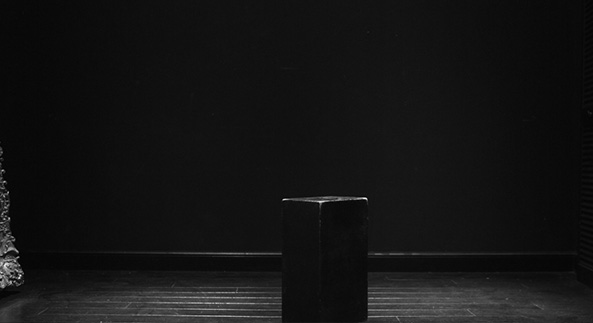 We have many film locations to rent throughout south Florida. We have mansions in Miami and Fort Lauderdale, a Restaurant and Nightclub location in Hollywood, and courtroom film locations and an exotic auto showroom film location in Broward county.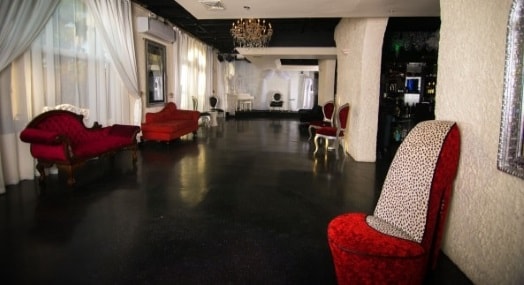 Restaurant / Nightclub
Are you looking for a nightclub or restaurant location rental for your film or music video? Look no further as we have our own nightclub rental filming location and restaurant filming location. This set is not included with studio rentals. If you rent this in addition to the studio you can Add this location for $400 the same day. If not renting the studio its $500 (4 hours) OR $800 (8 hours.)
Our lighting setups in studio include haze machine, technician on call, light fixtures,2 laptops, haze machine and mounting system.
Our lighting setups can also be delivered / setup at any location in south Florida for $500 additional and includes everything with in studio rentals plus van delivery ,setup,removal,dedicates technician , 4 hours use and 2 hours travel.
We are the best choice if you are scouting for a cheap music video location in the Miami or Fort Lauderdale area, our film production studio also offers great video shoot locations with professional lighting and staging. We have programmable light props that you will love designing your video with. They set the scene for dancers and performers alike. Our film studio rental is perfect for any kind of videography and we are to help you with all your lighting needs.
The backdrops at our video production studio perfectly set the stage for our music video location. The lighting is included with each backdrop setup and is perfect for music video productions.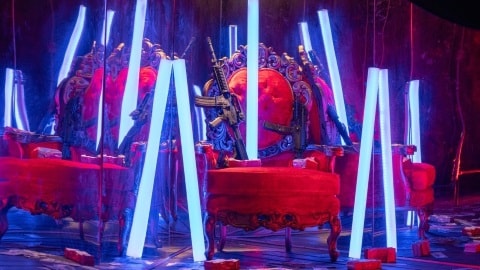 Infinity Mirror V
$600 + Studio time fee
Studio time fee + $600 Includes: mirrored backdrop,wash lights,tube lights,fill lights, chair, smoke machine, prop cash, prop guns and setup before you arrive + break down.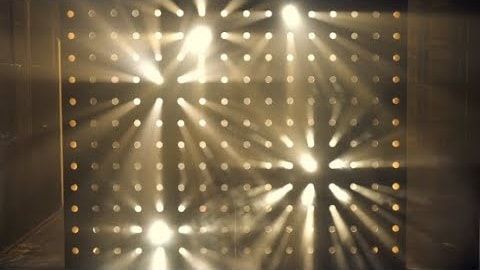 Back Lit Wall
$200 + Studio time fee
Studio time fee + $200 Includes: smoke machine, backdrop, 5k watts of back lighting and setup before you arrive + break down.
Video Production Services
At our film production studio near Miami and Fort Lauderdale, we also provide a wide variety of affordable film production services in order to make your experience easy. We have expertise in all areas from pre- to post-production, so wherever your needs are we can help. If you choose our video production studio for your music video location, we'll be able to help you put all the pieces together. Whether it's setting up lighting equipment, managing talent and sets, or assisting with video editing, we can provide you with a professional level of service that will give your next film or TV show an edge above the rest.
CLICK MORE VIDEO PRODUCTION INFO
Not included in Studio Rental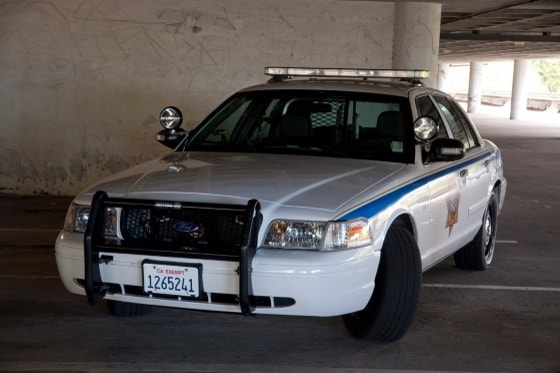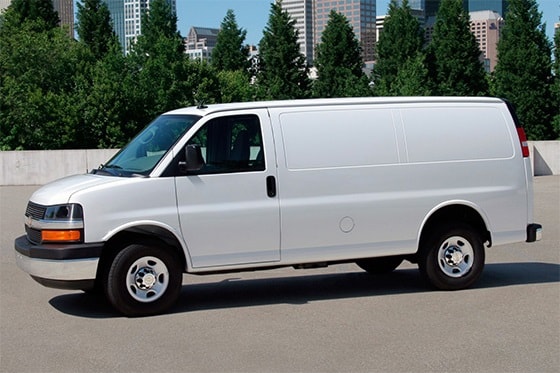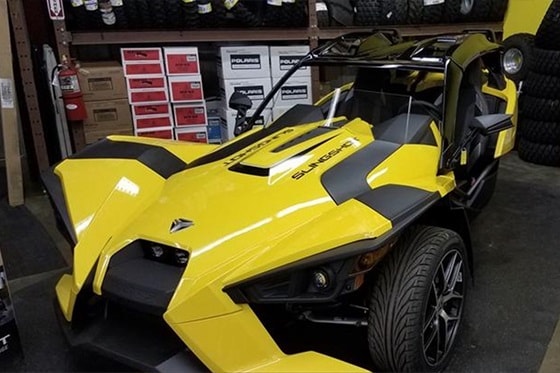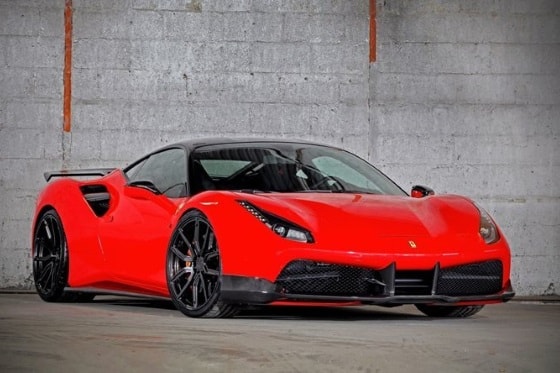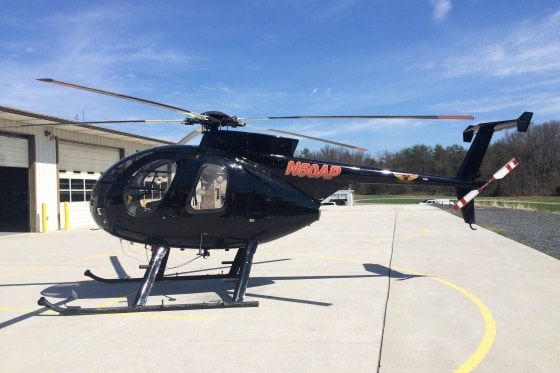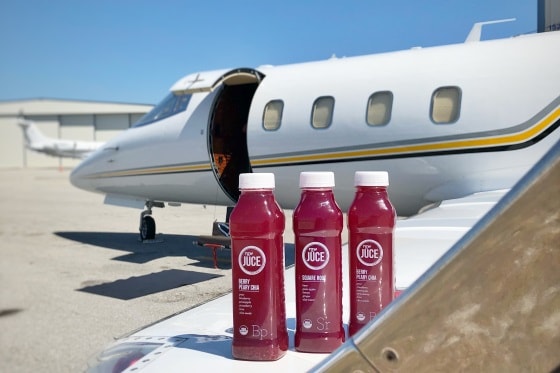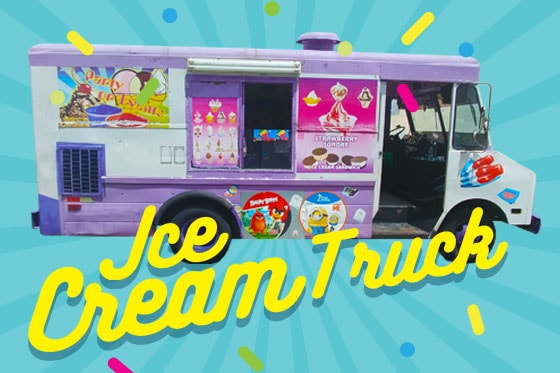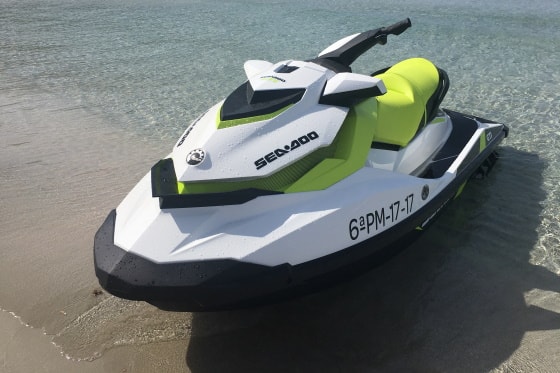 Video Production Studio Rental Pricing
Stage Lighting
Stage Lighting Rental (in studio)
$300+

Starting at $300 for 1 setup
Lighting Tech On-Call
Programmable Led lights
Laptop & Controller
Mounting grids

Stage Lighting Rental (remote location)
$800

Our Lighting can also be delivered / setup at any location in south Florida for $500 additional and includes everything with in studio rentals plus van delivery, setup, removal, dedicated lighting tech, 4 hours use and 2 hours travel.