Live Video Production Service in Miami
SoFlo Studio is a video production company that offers the best, most affordable live production services and live streaming studio in South Florida.
Contact Us
Live Video Production Company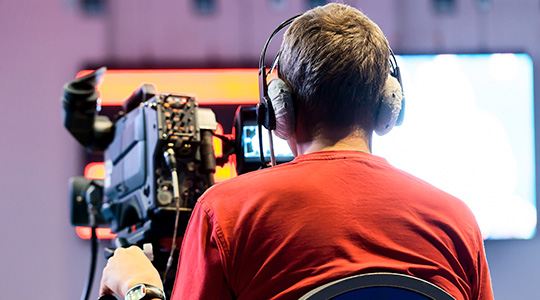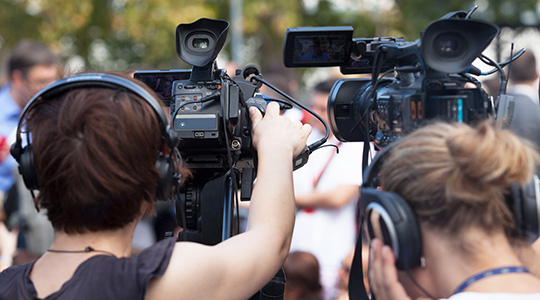 SoFlo Studios is a video production company that offers the best, most affordable live video production services and live webcasting services in South Florida. Do you need a physical location to cast your next event from? We've got the sets to help you set the stage exactly how you need it. Our live video production services are tailored to fully take advantage of the power of live streaming and the convenience and ease it offers you, giving you greater control over production and broadcast outlets. SoFlo is especially sought after for our ability to provide fully managed live webcasting services, letting you focus on delivering the best stream or event you can, and keeping the headaches in our court. Contact us today for more information on our full-service packages for live, virtual events.
Remote Video Production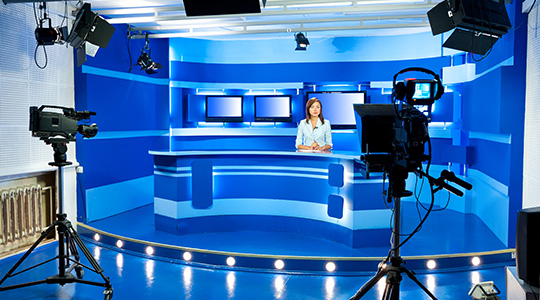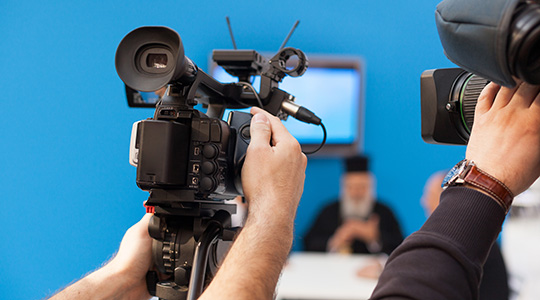 Remote video production gives us the ability to provide you with live production companies that are professional quality, meaning the headache of properly getting yourself setup doesn't have to be your headache anymore. We can handle everything necessary to make sure your upcoming event goes off without a hitch, providing the same quality service that we offer up for live video production. SoFlo is much more than just a live streaming production company!
Live Production Services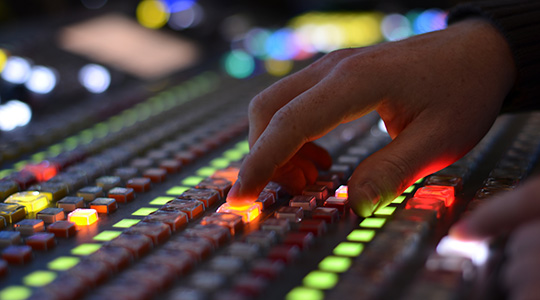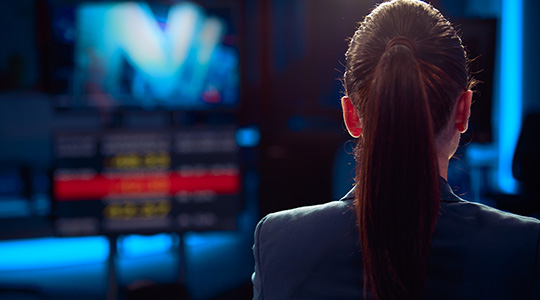 Not every event is a remote, virtual production – and SoFlo doesn't only offer live video production services. Our live video production services include full-service live video production, meaning we have all of the equipment and manpower you need to make sure you get everything you need captured and broadcasted. Our live production company has a long history of offering affordable, professional video production services throughout south Florida, including Miami and Fort Lauderdale. Contact us today for more information, and let's get started on setting up everything you'll need to pull this event off without a hitch.
Broadcasting to Multiple Platforms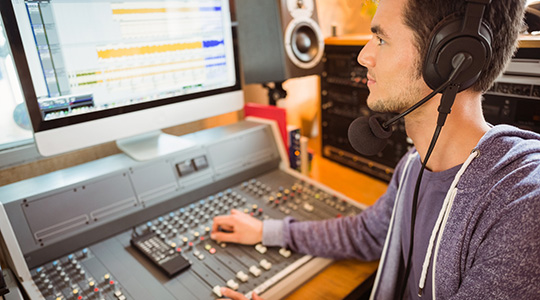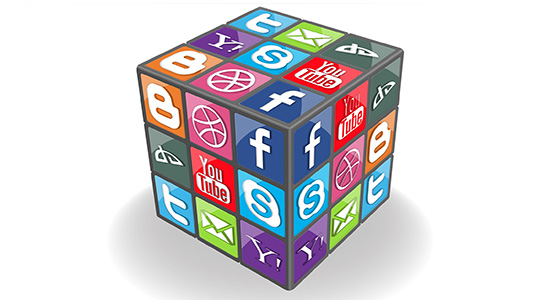 Part of live video production services including outputting to all of the various platforms you need to show up on, be it just one or all of them! We've got everything you need to make broadcasting to these platforms a painless process, meaning you can focus on delivering the very best experience to your viewers while we handle everything else. Our live webcasting services include streaming to such popular industry outlets such as:
Zoom
Facebook Live
Youtube Live
Vmix
Twitch
Live TV
Get in touch with one of our staff members for more information on getting the most out of our live production services!
Live Virtual Events With Augmented Graphics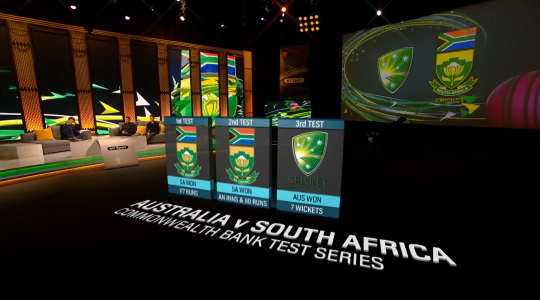 Part of Soflo Studio's live video production services includes virtual production as well! We can handle everything from scene/world design & creation, to live broadcasting from a virtual feed as well as data driven graphics throughout the broadcast. We've managed distributed virtual events with talent feeds from NY being sent to Miami for real time virtual world insertion & live switching. If you're exploring options for virtual or hybrid events, give us a call and we'll work with you to create the best event possible!
Production Support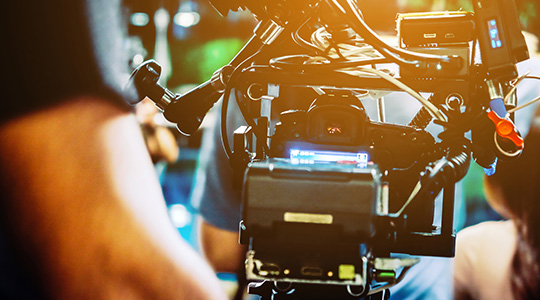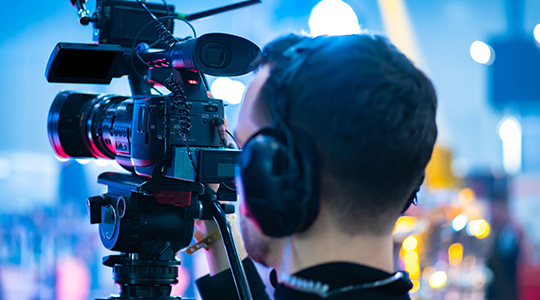 To help you get the most out of our services, SoFlo's extensive selection of packages include access to a green screen, 12K professional camera, complete live key lighting services, and use of our commercial dedicated fiber connection. Our superfast fiber connection allows you to get the most out of our live webcasting services, with support for 4k signals to provide your viewers with crystal clear, high-quality video and audio. Our fiber connection also allows you to handle on-site video downloads with lightning fast speed, meaning you won't have to worry about waiting days for something to download when you collect source footage. Get professional grade video, commercial-level uptime, and unbelievable prices when you use SoFlo for all of your virtual or live production needs.
How are you Live Streaming Your:
Live Events?
From concerts, political events, summits, trade shows, award shows, contests, and anything in between, if your brand is part of an event that is going to get people talking, then your audience wants to be part of it too! Live streaming your event offers a front row seat to your most important clients.
Employee Training?
Live streaming your training sessions can be a real force multiplier for engaging your workforce across multiple departments and even continents. Employees can learn and interact in real-time with instructors and increase per-minute learning. Record the stream for future use as well to help employees retain the information.
Internal Meetings?
Doesn't matter if it's a board meeting, sales coaching, franchise communications or even just quick and dirty internal team meetings, everyone can access to the same info at the same time, with live stream meetings. High-end live stream video production can especially enhance long-distance relationships with investors and shareholders.
Webinars?
ANY event can be transformed into live-stream webinars, from Q+A sessions or panel interviews. Webinars can be a great way to share knowledge and enhance brand authority and sell additional tickets to your event.
Our Live Streaming Production Process
GOALS
The process begins by identifying the outcome for your live stream(s). Once we have that information, we can then develop a step-by-step plan for reaching your target goals using details such as event type, audience, deliverables and available methods for distribution.
CREATIVE
Using our super simple visual selection process, you show us what styles best represent your brand and it's intended message. This helps us understand your desired tone and creative. We then take these details to being crafting your story in a way that connects with your audience and captures your brand's identity and message.
EXECUTION
Since each step of your project is planned, you can be certain you'll get exactly what you need on time and on budget. No exceptions. In fact, you have a dedicated producer and account manager for your projects whose sole job is to make sure everything runs smoothly. You end up with a final product that maximizes ROI from your event.
Live Streaming Company FAQ's
What's the best platform for live streaming?
The best platform is wherever your audience is! If most of your audience is on Facebook, then on Facebook Live we'll stream. If you've cultivated strong engagement on LinkedIn, we'll stream on LinkedIn. We can stream on anything from YoutubeLive to IGTV, there are no limits on which platforms we can be live on, and we can even be live on multiple simultaneously.
How much equipment do I need to live stream?
That depends on the goals of the live stream and the event itself. You want to be as comprehensive as possible and make sure that there are backups for each system in case the worst should happen to ensure consistent uptime. Nothing worse than getting to a pivotal moment and losing your 10,000+ viewers due to internet issues. Most events will usually need at least 2 cameras and enough audio equipment for each on-screen talent.
What's the most important thing to understand to have a successful stream?
It's all about preparation and redundancy. Your live stream is going up in front of thousands(if not millions) and there's no such thing as too much prep time. There are two key systems to prep: internet connectivity and behind the scene's crew & equipment. We require a prep day before any live stream to test connectivity to ensure everything is ready to fly on event day. And secondly you need a great live stream company who not only has the equipment and crew, but who knows how to transform your even into a story in real time.
Redundant Fiber Internet

Full HVAC

Free Parking

Private Bathroom

Audio System
Wifi & Hardwire Connections Available

Lit Makeup Table

100A/3P Power (Extra Charge)

Couches, Chairs & Folding Tables